Helping you achieve your cycling goals
WELCOME TO YOUR FIRST STEP IN IMPROVING YOUR SPORTING PERFORMANCE.
If you have been directed to this page you are part of the Clapham Cycle team. Hopefully you are not here because you are injured but because you are keen to understand more about avoiding the common injuries that cyclists can sustain.
This resource is designed to help cyclists develop their foundation which is important for injury prevention and to allow the best results from any performance development training you may be undertaking, now or in the future. It is hugely important for cyclists to develop their athletic ability to enable their bodies to move efficiently and adapt to training stresses. We are keen to keep you cycling and reduce the risk of injury.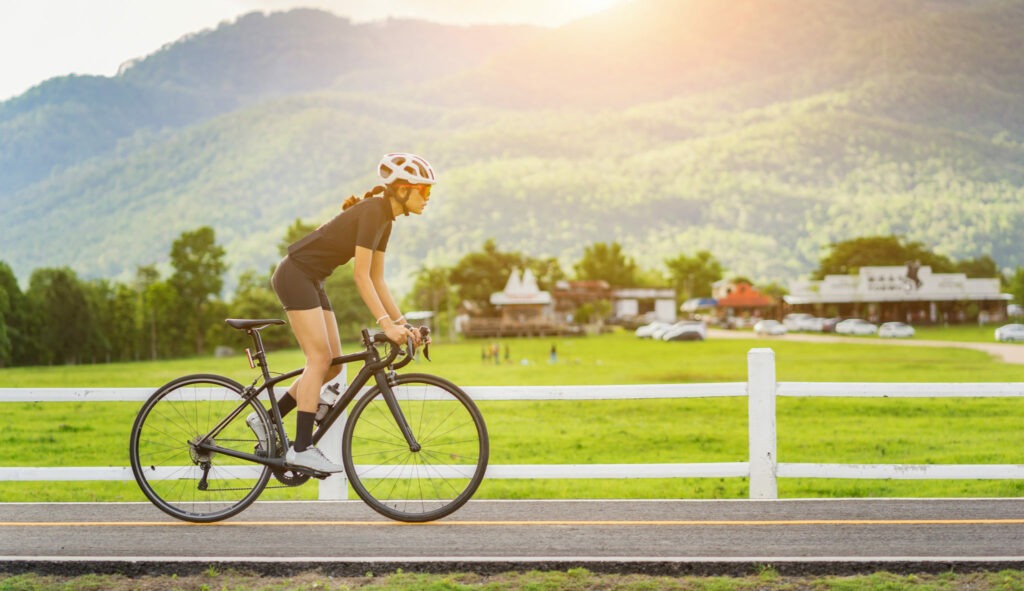 The goal here is to build stronger cyclists, who are more durable, move efficiently and are therefore less likely to sustain injuries. You enjoy your cycling, whether it is racing, triathlon or recreational cycling to stay fit the key for every cyclists is to be able to get on your bike and ride. Injuries are an unavoidable part of any sport however there is plenty that can be done to reduce the injury risks, and this is the main purpose for you here.
We have completed a four step programme to help you understand how and why injuries occur, while building your knowledge to hlep you change the way you train and understand how your body takes stress and load. This will allow you to focus on the right areas to build a stronger cyclist for now and the future, while reducing your injury risks.
Helping you achieve your performance goals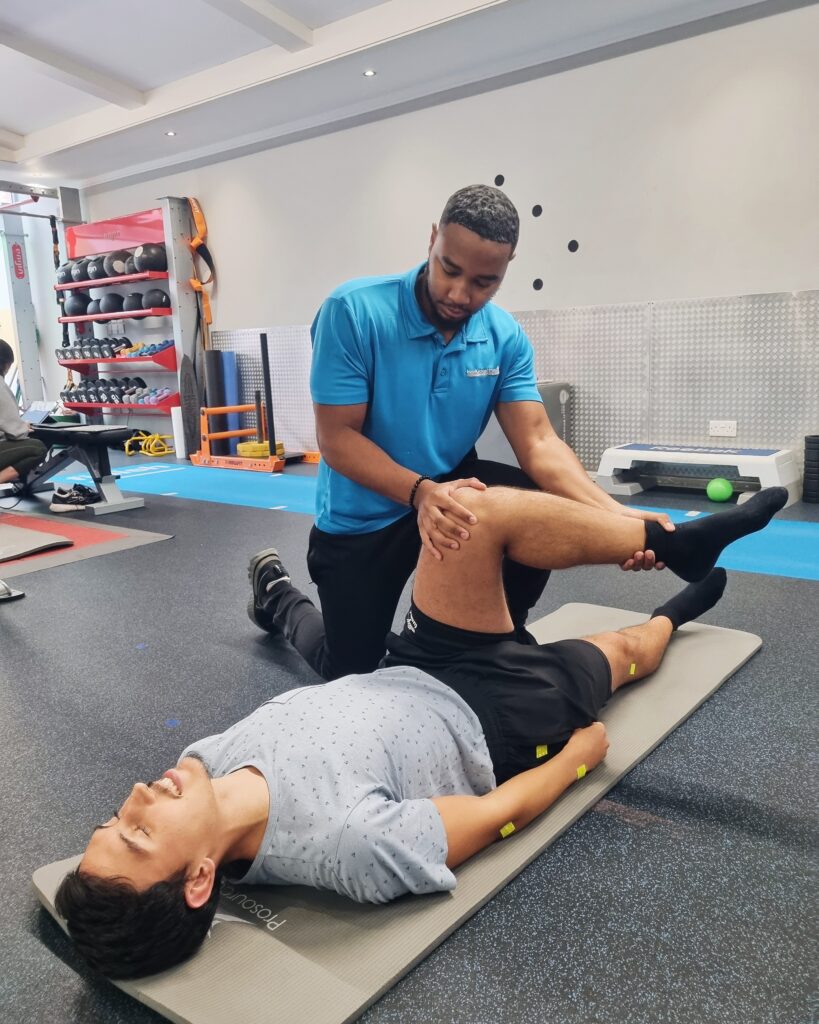 Designed to take you through the steps required to help you understand tissue tolerance, performance training and areas you can address to reduce injury risk and build strength for performance and endurance on the bike. We covered the following topics for you;
Effective Stretching to Maximise Performance
Improving Tissue Tolerance to Prevent Injuries
Build Hip Stability for Power
The Role of Your Core to Develop Endurance 
TRAIN ON AND OFF THE BIKE ARE IMPORTANT TO HELP YOU ACHIEVE YOUR GOALS. THESE ARE THE KEY ELEMENTS, THE FOUNDATION BLOCKS IF YOU LIKE, THAT ARE ESSENTIAL TO HELP YOU BE THE BEST YOU CAN BE.
It is important to build strong muscles, we all understand this concept however muscles work in many different ways and it is important to address these in a structured way.
The concept here is to help develop tissue tolerance for the athlete.
You need more than just strong muscles as an athlete. The muscles need to work together to control rotational forces placed on the body.
If we can improve how the muscles work together this opens up performance improvement opportunities.
In the modern world our habitual postures have a huge effect on our movement patterns. Creating good mobility is essential. Completing a good stretching routine as part of your training programme has huge benefits to the athlete.
Effective management is important to help prevent overloading of tissues and therefore potential injury issues.
Understanding the difference between how you move, how well your bike fits your specfic frame and the final element, the skill of the athlete on the bike. You need all three to maximise your power output, efficency and endurance.
Building your technical skill is a key to improving your performance.
This is a hugely important area for every athlete and is a key element in injury prevention. Obviously this is an area you will work on through your training programmes. It is important for all athletes to change their session structure during their training week, this challenges the muscles in different ways, as well as developing your cardiovascular capacity.
More than just endurance training.
Injury Management with Chartered Physiotherapist
(60 Minutes)
Normally – £90.00
Clapham Cycle Offer – £60.00
USE CODE
Performance Training Blocks
Blocks can be bought in 6 or 10 sessions, either way we will add one extra session to your training block for all Clapham Cycle Team
1. EFFECTIVE STRETCHING TO MAXIMISE PERFORMANCE
USE YOUR TIME WISELY AND TARGET THE TIGHT AREAS TO IMPROVE YOUR CYCLING.
In this first video session we review how to complete effective stretching, understanding how you move and targeting the right areas.
To be effective we have picked areas that are commonly tight in cyclists, however understanidng your specfic requirements can help you achieve the best results.
Build a Stronger Cyclist
2. IMPROVING TISSUE TOLERANCE TO PREVENT INJURY
BUILD YOUR UNDERSTANDING OF ROTATIONAL FORCES THAT CAN STRESS JOINTS, MUSCLES AND TENDONS.
You spend a long time on the bike and small rotational forces can have a big influence on tissue stress and loading. Improve your understanding of these rotational force changes, whether you have issues that need addressing and what to do to get you started. Loading effectively can build strength in the system while excessive loading can take you down the road to injury risk.
The Wise Cyclist Stays ahead of the Game
3. BUILD HIP STABILITY FOR POWER
UNDERSTAND THE IMPORTANCE OF HIP STABILITY, OR CONTROL, AND THE IMPORTANCE IN DEVELOPING YOUR POWER ON THE BIKE
Every rider is keen to develop their power on the bike to help maximise their results and improve both speed and endurance for those longer rides and races. Your hip stability has an important role to play in the development of your power through the pedal, and in this session we look at how these two areas work together to make you a stronger cyclist with greater endurance.
Work off the Bike Builds Power on the Bike
4. THE ROLE OF YOUR CORE TO DEVELOP ENDURANCE
BUILDING YOUR UNDERSTANDING OF THE ROLE OF YOUR CORE IN BUILDING YOUR ENDURANCE ON THE BIKE
The workhorse for cycling is our legs, however it is super important to understand the key role your core plays in building your endurance on the bike. With a strong core your leg muscles have more to fire off, allowing you to unleash your full power and potential.
Develop Your Core Strength
Ready to progress to the next stage of your athletic development?
WHAT NEXT FOR YOUR INJURY MANAGEMENT OR PERFORMANCE GAINS?
This educational series has been designed to help you understand the benefits of understanding your training plans, movement patterns and the effects this cna have on both injury risk and potential performance gains. Everyone is keen to avoid the first and develop the second. It is a complex area and this series is designed to help educate and build your awareness.
There is nothing quite like having an expert assess you, how you move and how you train. Our team are here to help keep you on the bike and working towards your goals so please do contact us if we can help you with a current injury or build your performance. There are great introductory offers on this page to guide you towards a being a stronger cyclist.
Build A Better Cyclist.
Ready to start your recovery?
Wondering how we can help you? Give us a call and one of our expert team will be happy to answer all your questions!